Podcast: Play in new window | Download
Subscribe to Middle Theory Apple Podcasts | Email | RSS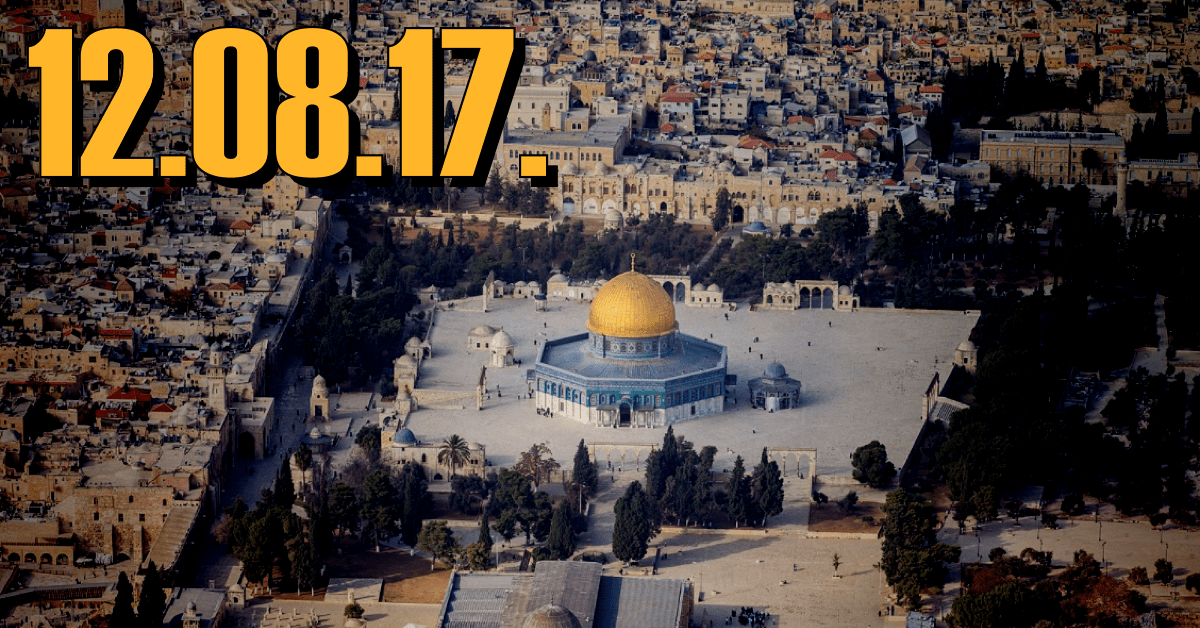 This week, we discuss the recent decision by President Trump to recognize Jerusalem as the capital of Israel, which has been met with controversy and debate by the international community.
As the Christmas season ensues, we begin with a discussion of holiday decor, before we dive into the news, which includes discussion about Corey Feldman's 1993 audio files shared with the Santa Barbara County Sheriff's Office, where he named the alleged sexual predators that accosted him. The files, now finally recovered, are purportedly in the hands of the Los Angeles Police Department… we also touch on a new report released about the Charlottesville protests earlier this year, and a tragic police shooting that went horribly wrong.
The big story this week, however, has to do with "The New Jerusalem"… and President Donald Trump's decision to recognize Jerusalem as the capital of Israel, which has caused a storm of controversy within the international community. Will the longer lasting repercussions of this be as dangerous as many are reporting, or will it be comparable to Ronald Reagan famously asking Mikhail Gorbachev to "tear down this wall"?
Special thanks goes out to those who sent along donations to the program this week: 
Rick Dale
Stephen Marlow
Brett Giles
Betty June Farkas 
Mark Stephan
Daniel Baumberger
If you like Middle Theory and want to help support the show, you can donate to the program here:
We are now also offering SUBSCRIPTION accounts for those who would like to make recurring monthly payments to Middle Theory. If you would prefer to SUBSCRIBE to the program, click here to visit our DONATES page, and scroll down below the primary DONATE button. 
JOIN US: REACH OUT TO MIDDLE THEORY
To send us feedback, you can email us here. Also, follow Middle Theory on Twitter too… this is highly recommended, and may even be vital for some of you. Finally, as mentioned earlier, some may be further compelled to donate to the program, which helps keep ads for survival gear, water filters, male enhancement supplements, and do-it-yourself earthworm farming kits off the program. 

You can also sign up for our newsletter, and get daily news from Middle Theory sent right to your inbox:
[email-subscribers namefield="YES" desc="" group="Public"]
Finally, here are links to stories addressed on this week's program: