Podcast: Play in new window | Download
Subscribe to Middle Theory Apple Podcasts | Email | RSS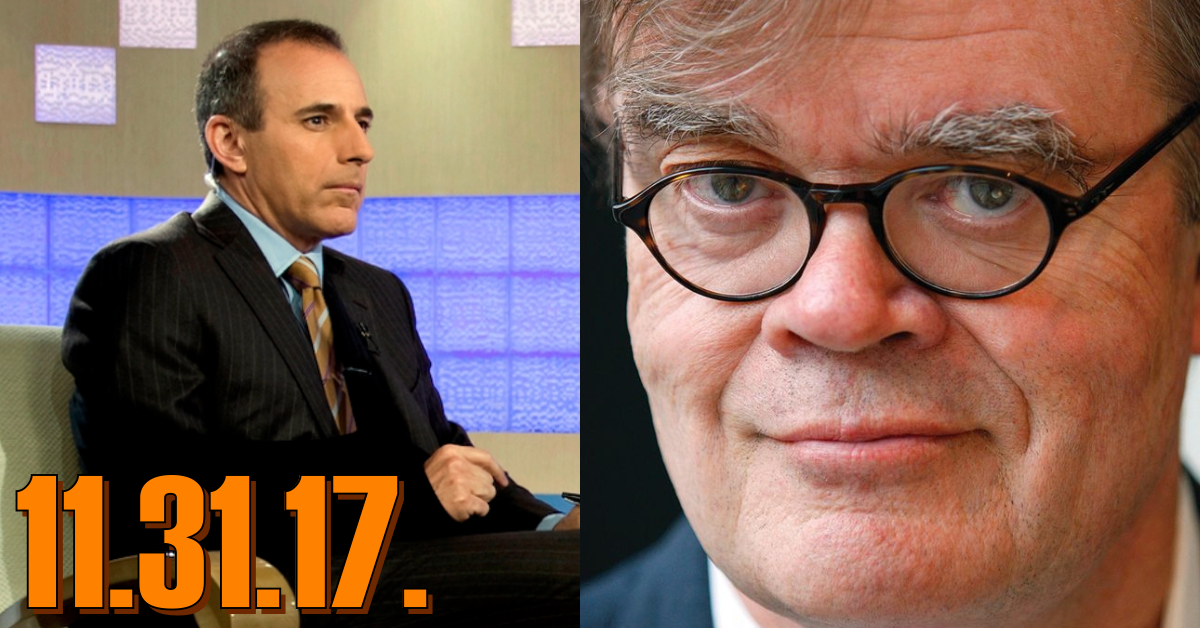 This week on Middle Theory, in an ongoing "purge" of sexual offenders within the media and entertainment industry, allegations against anchor Matt Lauer and radio host Garrison Keillor take center stage.
On this week's edition of the program, we discuss everything from the new Netflix series, "The Punisher," and the social commentary appended to it, to recent concerns following a Mac OS update, and what science has to say about men with beards (in these concerning times, a little humor is necessary, we think). Then turning our attention to North Korea and the recent launch of an advanced missile by the rogue nation, we look at this, as well as reports of defectors, and one of the most widely publicized (and sad) instances of escape from the country in recent memory.
We then turn our attention to the allegations against Lauer and Keillor, as well as other names in media and entertainment. Looking back in time, renewed interest in similar allegations against Geraldo Rivera has been fueled by a controversial interview between Barbara Walters and Bette Midler from years ago. We also hear about an assault victim–and her attacker–who have co-authored a book and given TED talks about the myths and realities of sex assault. Finally, new FBI documents tell of interesting new details pertaining to the Sandy Hook Elementary School shooting, and the motives of shooter Adam Lanza.
Special thanks goes out to those who sent along donations to the program this week: 
Emilio
Mark Hankins II
Jennie Vongvith 
Grimerica
If you like Middle Theory and want to help support the show, you can donate to the program here:
We are now also offering SUBSCRIPTION accounts for those who would like to make recurring monthly payments to Middle Theory. If you would prefer to SUBSCRIBE to the program, click here to visit our DONATES page, and scroll down below the primary DONATE button. 
JOIN US: REACH OUT TO MIDDLE THEORY
To send us feedback, you can email us here. Also, follow Middle Theory on Twitter too… this is highly recommended, and may even be vital for some of you. Finally, as mentioned earlier, some may be further compelled to donate to the program, which helps keep ads for survival gear, water filters, male enhancement supplements, and do-it-yourself earthworm farming kits off the program. 

You can also sign up for our newsletter, and get daily news from Middle Theory sent right to your inbox:
[email-subscribers namefield="YES" desc="" group="Public"]
Finally, here are links to stories addressed on this week's program: