Podcast: Play in new window | Download
Subscribe to Middle Theory Apple Podcasts | Email | RSS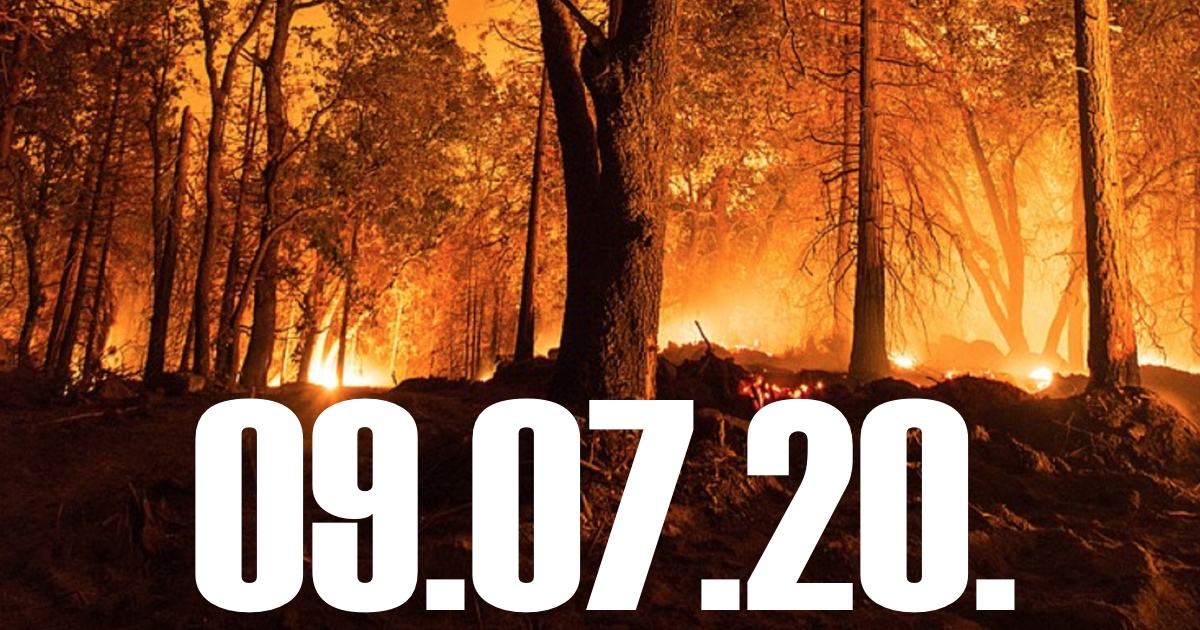 This week in addition to election news, we examine the devastating wildfires in California, and how the record heat in western states is leading to widespread power shortages. 
As the chaos of 2020 continues, Labor Day weekend was full of surprises for sports fans, with an upset win at the legendary Kentucky Derby, and an upset tennis player at the U.S. Open following his disqualification. Then getting to our Election Update, we analyze what a variety of polls show about President Donald Trump's popularity, and what the current spread in percentages among likely voters is between him and his Democratic challenger, Joe Biden. Meanwhile, sound bites of both of the presidential contenders show that they appear to have a similar low opinion of each other… elsewhere, more naked protests are underway as social unrest spreads to Rochester, following the death of a black man after he was restrained by police.
However, with the summer heat in full swing and record temperatures being logged in states like California, we turn our attention to the devastating wildfires occurring in that state, asking what their more widespread effects will be. Although it is hard to argue that climate is a significant contributor to this growing problem, we also ask why the modern state of climate science is such a politically divisive issue, and whether it can't be seen as a bipartisan concern.
Coronavirus Charities: If you are able, please consider supporting the following charities that are offering relief for those affected by the coronavirus pandemic:
DOLLARS FOR DONUTS
A special thank you to those who donated to the podcast this week:
Betty June
Daniel Baumberger
Richard Dale 
Chris Martin
Edith Wacker 
Daniel Richard
Grimerica
Connie Fletcher
Brian Davis
Robert Walshe
Mark Hankins II 
If you like Middle Theory and want to help support the show, you can donate to the program here:
We also offer SUBSCRIPTION accounts for those who would like to make recurring monthly payments to Middle Theory. If you would prefer to SUBSCRIBE to the program, click here to visit our DONATES page, and scroll down below the primary DONATE button. 
SHOW NOTES
JOIN US: REACH OUT TO MIDDLE THEORY
To send us feedback, you can email us here. Also, follow Middle Theory on Twitter too… this is highly recommended, and may even be vital for some of you. Finally, as mentioned earlier, some may be further compelled to donate to the program, which helps keep ads for survival gear, water filters, male enhancement supplements, and do-it-yourself earthworm farming kits off the program.