Podcast: Play in new window | Download
Subscribe to Middle Theory Apple Podcasts | Email | RSS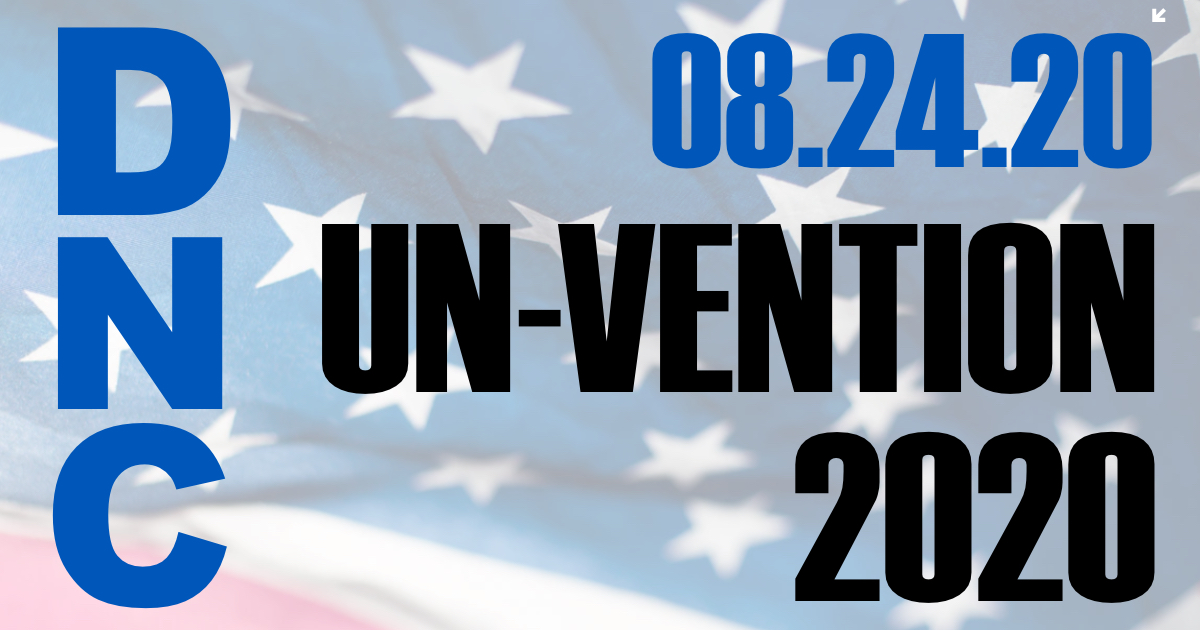 This week we recap the main themes presented during the 2020 DNC virtual convention and its formal choice of Joe Biden and Kamala Harris as the Democratic nominees.  
This week, following the arrest of former White House strategist Steve Bannon, we look at the response from Republicans and the President as the RNC kicks off its convention week. We also look at the California wildfire situation, an update regarding the water crisis in Flint, Michigan, and other newsworthy topics before shifting our attention over toward analysis of last week's DNC convention 2020.
A number of things stood out to us, which included the apparent explanation they offered for nominee Biden's recurring gaffes, as well as why a strong appeal was made not only to black voters but also to anti-Trump Republicans. We assess the situation, and what the big takeaways were from this first-ever virtual convention, or as we affectionately call it, "Un-vention 2020."
Coronavirus Charities: If you are able, please consider supporting the following charities that are offering relief for those affected by the coronavirus pandemic:
DOLLARS FOR DONUTS
A special thank you to those who donated to the podcast this week:
Edith Wacker
Jon Haskins
Jennie Vongvith
Ali Buchan 
If you like Middle Theory and want to help support the show, you can donate to the program here:
We also offer SUBSCRIPTION accounts for those who would like to make recurring monthly payments to Middle Theory. If you would prefer to SUBSCRIBE to the program, click here to visit our DONATES page, and scroll down below the primary DONATE button. 
SHOW NOTES
JOIN US: REACH OUT TO MIDDLE THEORY
To send us feedback, you can email us here. Also, follow Middle Theory on Twitter too… this is highly recommended, and may even be vital for some of you. Finally, as mentioned earlier, some may be further compelled to donate to the program, which helps keep ads for survival gear, water filters, male enhancement supplements, and do-it-yourself earthworm farming kits off the program.