Podcast: Play in new window | Download
Subscribe to Middle Theory Apple Podcasts | Email | RSS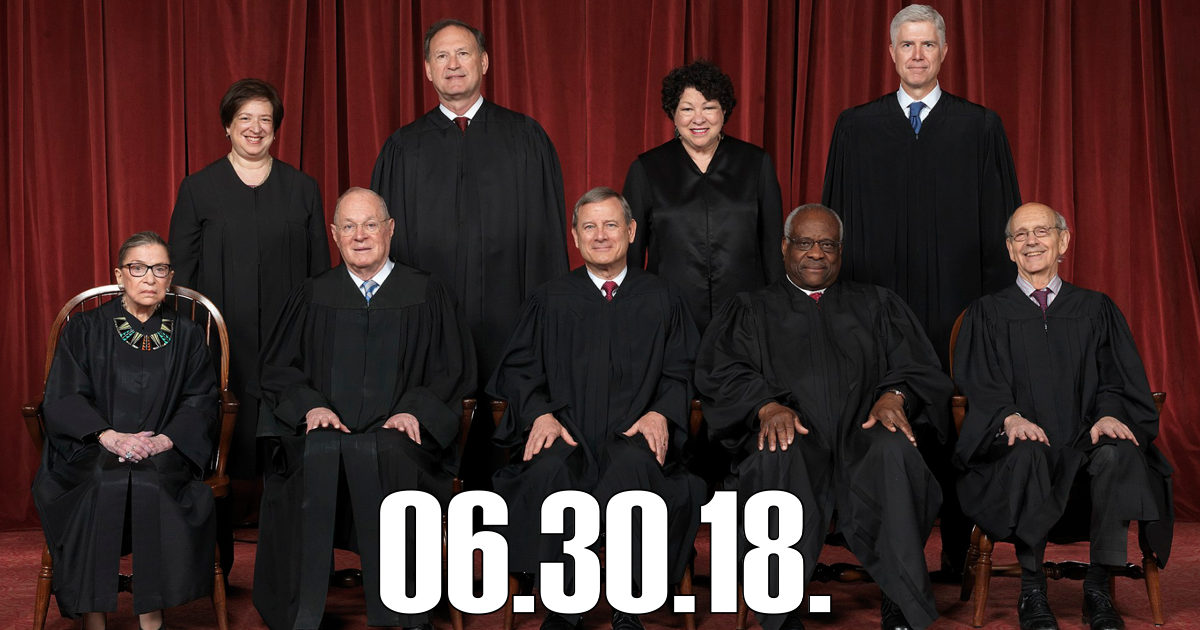 This week on Middle Theory, a slew of recent Supreme Court developments have raised questions, and controversy, in the era of Donald Trump. 
As we kick things off this week, we begin by examining a recent attack made against YouTube talk host Dave Rubin by his former associates The Young Turks, and its similarity to a recent "warning" by conspiracy theorist Alex Jones to his friend Joe Rogan about forthcoming EU legislation that could ban memes.
Then getting to the MID, we examine the recent controversies surrounding the Supreme Court, which include the High Court's ruling that the third version of president Donald Trump's controversial Travel Ban is indeed constitutional. Meanwhile, will, Justice Anthony Kennedy's decision to retire creates another opportunity for Trump to pack the court with conservative-leaning judges? We examine all this, and more current events on this week's edition of the podcast.
A special thank you to those who donated this week:
Lars Knapp
RUNE
Brian Hawes
Jill Ellis
Chris Beggio
Jennie Vongvith
Grimerica
Jessica Zuccarell
Mark Hankins II
Ali Buchan
John Jolly
Brett Giles
Jennifer Malatesta
If you like Middle Theory and want to help support the show, you can donate to the program here:
We are now also offering SUBSCRIPTION accounts for those who would like to make recurring monthly payments to Middle Theory. If you would prefer to SUBSCRIBE to the program, click here to visit our DONATES page, and scroll down below the primary DONATE button. 
JOIN US: REACH OUT TO MIDDLE THEORY
To send us feedback, you can email us here. Also, follow Middle Theory on Twitter too… this is highly recommended, and may even be vital for some of you. Finally, as mentioned earlier, some may be further compelled to donate to the program, which helps keep ads for survival gear, water filters, male enhancement supplements, and do-it-yourself earthworm farming kits off the program. 

You can also sign up for our newsletter, and get news alerts, articles, and podcasts from Middle Theory sent right to your inbox:
[email-subscribers namefield="YES" desc="" group="Public"]
Finally, here are links to stories addressed on this week's program: