Podcast: Play in new window | Download
Subscribe to Middle Theory Apple Podcasts | Email | RSS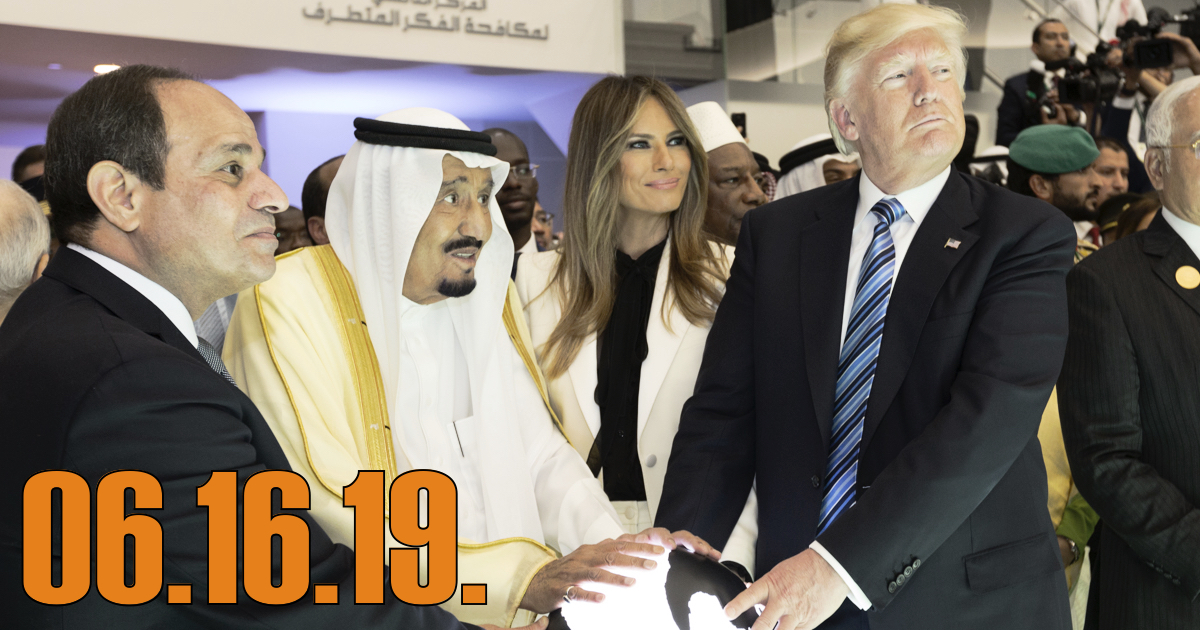 This week we look at a controversial arms deal with Saudi Arabia, for which Donald Trump is citing a "National Emergency" in order to bypass Congress. 
Happy Father's Day everyone… and as we lead off this edition of the program, we look at the recent raids that occurred with regard to journalists in Australia, which have many journalistic institutions deeply concerned. Ironically, one ABC reporter whose home was raided by Australian police was targeted over what appears to have been widespread surveillance programs instituted by the government.
We also look at the latest news pertaining to extradition attempts by the U.S. against former head of Megaupload, New Zealander Kim Dotcom, who famously claimed to have knowledge about the 2016 DNC email leaks. Dotcom's bizarre claims of having communications that proved the involvement of murdered staffer Seth Rich only make the situation odder… especially since The Mueller Report and the Special Counsel's findings appear to contradict Dotcom and Assange's claims about Seth Rich.
Finally, we turn our attention to the controversial arms deal with Saudi Arabia proposed by Donald Trump, who is citing a "National Emergency" in order to bypass Congress on the issue. We look at the history of similar deals, the precedent for citing a "national emergency," and why the idea of a Saudi arms deal is deemed politically unfavorable right now, both by Trump's enemies, and even many of his political allies.
A special thank you to those who donated to the podcast this week:
RUNE
Sascha Neubauer
James Malone 
Jamie Craven
If you like Middle Theory and want to help support the show, you can donate to the program here:
We are now also offering SUBSCRIPTION accounts for those who would like to make recurring monthly payments to Middle Theory. If you would prefer to SUBSCRIBE to the program, click here to visit our DONATES page, and scroll down below the primary DONATE button. 
JOIN US: REACH OUT TO MIDDLE THEORY
To send us feedback, you can email us here. Also, follow Middle Theory on Twitter too… this is highly recommended, and may even be vital for some of you. Finally, as mentioned earlier, some may be further compelled to donate to the program, which helps keep ads for survival gear, water filters, male enhancement supplements, and do-it-yourself earthworm farming kits off the program. 

You can also sign up for our newsletter, and get news alerts, articles, and podcasts from Middle Theory sent right to your inbox:
[email-subscribers namefield="YES" desc="" group="Public"]
Finally, here are links to stories addressed on this week's program: