Podcast: Play in new window | Download
Subscribe to Middle Theory Apple Podcasts | Email | RSS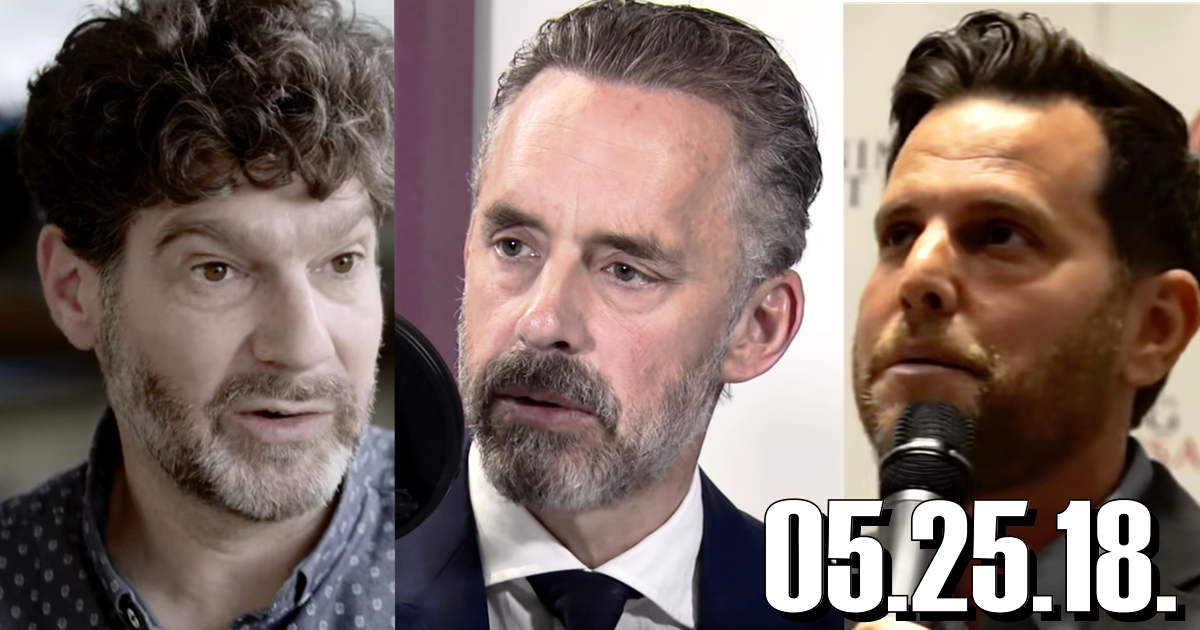 On this edition of Middle Theory, we examine the cultural phenomenon that is "The Intellectual Dark Web," a loosely-knit group of individuals who engage in debate and discourse pertaining to freedom of speech. 
Before we get to that part of the discussion, Micah is joined by Matthew Oakley, filling in for Mr. McNonymous, who joins us to discuss trending news which includes recent shooting events in parts of America, as well as news pertaining to the arrest of Hollywood producer (and scumbag) Harvey Weinstein, who was arrested and arraigned on rape charges, as well as those pertaining to criminal sex acts.
In similar #MeToo news, another father-like figure in American culture, Morgan Freeman, has become the latest to have allegations of sexual misconduct brought against him. While they contrast sharply with the actions of Weinstein, what is the bigger takeaway, and how should the public view such allegations against Freeman?
Then finally, we touch on the firestorm that continues following a New York Times Op Ed, in which Bari Lowell wrote about the so-called "Intellectual Dark Web," a group of thinkers from different walks of life who nonetheless share a passion for free speech and intellectual debate… which (of course) has led to them being branded "alt right." We look deeply at the claims and contrast the opinions of the group with that of critics in the media.
Finally, Mr. Oakley gives us his thoughts (and concerns) pertaining to a recent strikedown against measures proposed by Tulsi Gabbard; why should the American citizenry be concerned… or will they be? We examine these, and many other issues, on this edition of MIDDLE THEORY.
A special thank you to those who donated this week:
Grimsteak 
Sean O'Neal 
Rick Dale 
John Quirin 
RUNE 
Emilio 
Jennie Vongvith 
Ali Buchan 
Jennifer Malatesta
Stacy Bearden 
If you like Middle Theory and want to help support the show, you can donate to the program here:
We are now also offering SUBSCRIPTION accounts for those who would like to make recurring monthly payments to Middle Theory. If you would prefer to SUBSCRIBE to the program, click here to visit our DONATES page, and scroll down below the primary DONATE button. 
JOIN US: REACH OUT TO MIDDLE THEORY
To send us feedback, you can email us here. Also, follow Middle Theory on Twitter too… this is highly recommended, and may even be vital for some of you. Finally, as mentioned earlier, some may be further compelled to donate to the program, which helps keep ads for survival gear, water filters, male enhancement supplements, and do-it-yourself earthworm farming kits off the program. 

You can also sign up for our newsletter, and get news alerts, articles, and podcasts from Middle Theory sent right to your inbox:
[email-subscribers namefield="YES" desc="" group="Public"]
Finally, here are links to stories addressed on this week's program: