Podcast: Play in new window | Download
Subscribe to Middle Theory Apple Podcasts | Email | RSS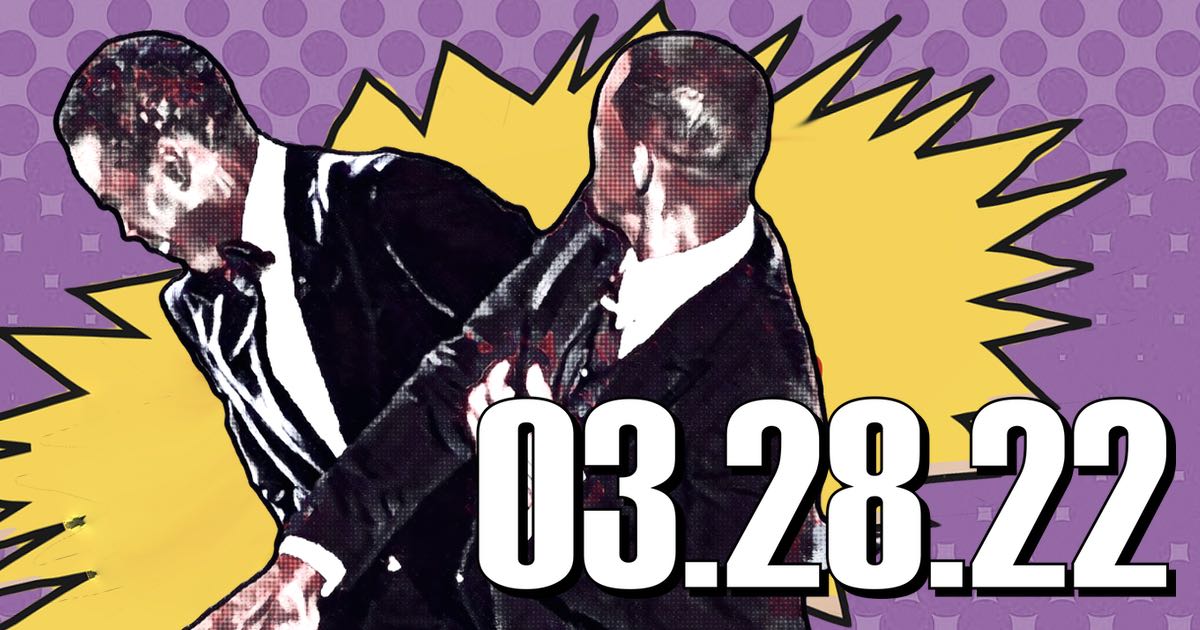 This week, violence erupts at the Oscars during an unscripted episode between Best Actor Award recipient Will Smith and host Chris Rock.
The ongoing conflict in Ukraine may have now reached a standstill, as Russian and Ukrainian officials meet to discuss moving toward an end to the conflict that has now raged for almost a month. However, the world's attention put toward the crisis unfolding in the East was temporarily diverted on Sunday, when during the 94th Academy Awards, actor Will Smith, who would later the same night go on to win the award for Best Actor for his role in King Richard, stormed the stage and slapped host Chris Rock following an unmemorable joke about Smith's wife, Jada Pinkett Smith. The incident has received an unprecedented amount of attention since Sunday, and we attempt to analyze the media response, as the Academy weighs options that might include disciplinary action against Smith for what many viewed as an assault on live television.
UKRAINE FUND: Support Ukraine Relief
DOLLARS FOR DONUTS
A special thank you to those who donated to the podcast this week:
Sean O'Neal
Connie Fletcher
Mark Hankins II 
Stacia Schwartz
Ali Bucan
Kevin Webb 
Brain Davis
Sascha Neubauer 
If you like Middle Theory and want to help support the show, you can donate to the program here:
We also offer SUBSCRIPTION accounts for those who would like to make recurring monthly payments to Middle Theory. If you would prefer to SUBSCRIBE to the program, click here to visit our DONATES page, and scroll down below the primary DONATE button. 
SHOW NOTES
JOIN US: REACH OUT TO MIDDLE THEORY
To send us feedback, you can email us here. Also, follow Middle Theory on Twitter too… this is highly recommended, and may even be vital for some of you. Finally, as mentioned earlier, some may be further compelled to donate to the program, which helps keep ads for survival gear, water filters, male enhancement supplements, and do-it-yourself earthworm farming kits off the program.