Podcast: Play in new window | Download
Subscribe to Middle Theory Apple Podcasts | Email | RSS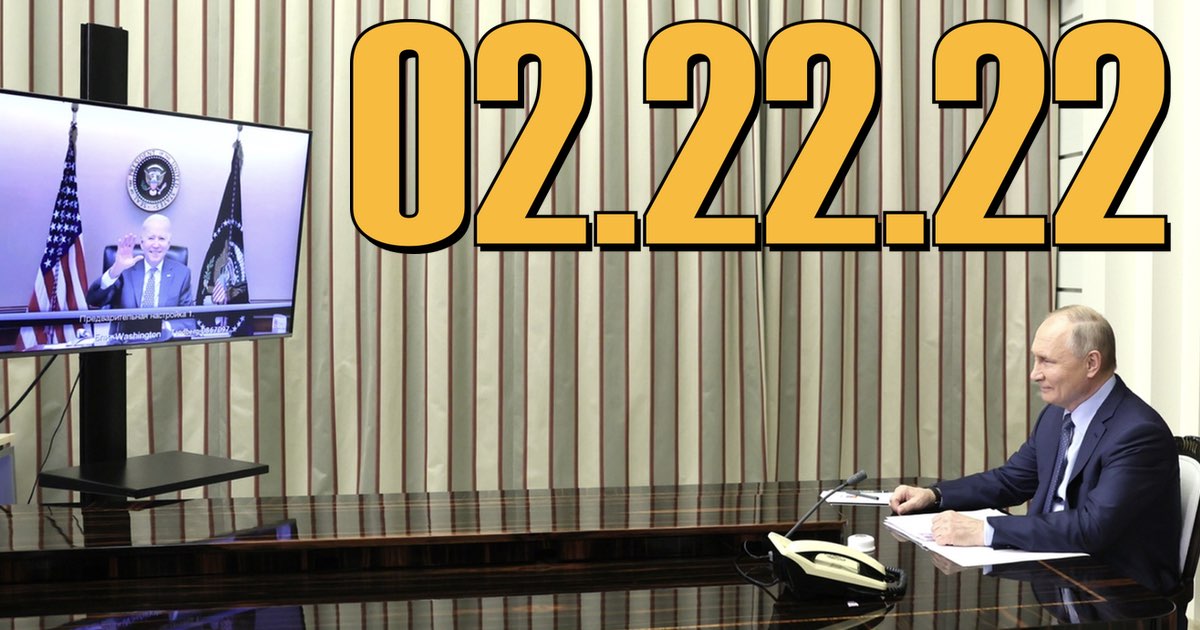 This week, western nations impose sanctions against Russia as Vladimir Putin moves military forces into two regions of Ukraine in the early stages of an apparent invasion.
In recent days, one of the leading French fact-checking agencies took time to debunk a social media post about chemtrails… we ask whether this was really worth all the trouble, before shifting our attention to why USA today was also taking time to fact-check claims about former president Donald Trump's new Truth Social app, and what the Supreme Court recently had to say about Donald Trump's invocation of executive privilege. Then, as the situation in Ukraine worsens, the U.S. and its allies have recently been warming up to using the words "invasion" and "war" in reference to the escalation of tensions in Ukraine by Russian President Vladimir Putin. We analyze the current state of the situation, along with a video released by Russia containing something odd that eagle-eyed internet sleuths managed to spot… what does all this say about Russia, and its intentions going forward with the invasion of Ukraine?
Coronavirus Charities: If you are able, please consider supporting the following charities that are offering relief for those affected by the coronavirus pandemic. Visit our Coronavirus Charities Page to learn more.
DOLLARS FOR DONUTS
A special thank you to those who donated to the podcast this week:
Robert Cramer
Jessica Riley
Jennie Vongvith
Jonathan Taylor
Vicky Pinderski
Sean Boyle
Jon Lipartito
Ali Buchan
Jennifer Garland
Doug Davis
If you like Middle Theory and want to help support the show, you can donate to the program here:
We also offer SUBSCRIPTION accounts for those who would like to make recurring monthly payments to Middle Theory. If you would prefer to SUBSCRIBE to the program, click here to visit our DONATES page, and scroll down below the primary DONATE button. 
SHOW NOTES
JOIN US: REACH OUT TO MIDDLE THEORY
To send us feedback, you can email us here. Also, follow Middle Theory on Twitter too… this is highly recommended, and may even be vital for some of you. Finally, as mentioned earlier, some may be further compelled to donate to the program, which helps keep ads for survival gear, water filters, male enhancement supplements, and do-it-yourself earthworm farming kits off the program.