Podcast: Play in new window | Download
Subscribe to Middle Theory Apple Podcasts | Email | RSS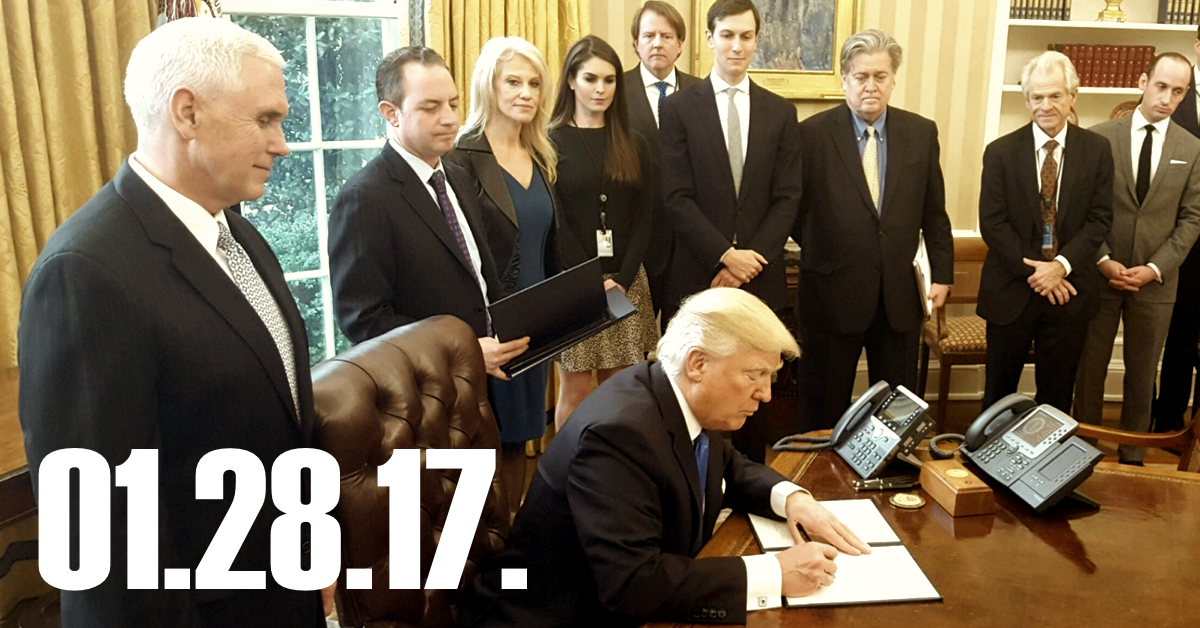 This week on Middle Theory, we look at President Trump's first week in office, and the executive orders he has passed dealing with immigration and other issues.
Kicking things off this week, it was a sad week for beer bottling as we learn of a massive Sierra Nevada recall due to a potential packaging flaw emanating from the company's home near Micah's own neck of the woods. Which is a shame, since many of us felt we might need a bottle or two after the last week, in which a number of directives were signed by President Trump which could bring CIA "black bag prisons", as well as suspensions of visas to citizens from numerous muslim countries which have already begun to take effect.
While Trump has his critics, some remain hopeful… like Noam Chomsky, who recently advised the listenership of Democracy Now! on how to cope with his presidency. Elsewhere, in an unlikely show of support for Trump, Piers Morgan has had some much more positive things to say… and advises the American public to think twice before ruling him out as an effective leader. We discuss all this, and more, this MORN on the Middle Theory podcast.
If you like Middle Theory and want to help support the show, you can donate to the program here:
JOIN US: REACH OUT TO MIDDLE THEORY
To send us feedback, you can email us here. Also, follow Middle Theory on Twitter too… this is highly recommended, and may even be vital for some of you. Finally, as mentioned earlier, some may be further compelled to donate to the program, which helps keep ads for survival gear, water filters, male enhancement supplements, and do-it-yourself earthworm farming kits off the program. 

You can also sign up for our newsletter, and get daily news from Middle Theory sent right to your inbox:
[email-subscribers namefield="YES" desc="" group="Public"]
Finally, here are links to show notes pertaining to this week's podcast: