Podcast: Play in new window | Download
Subscribe to Middle Theory Apple Podcasts | Email | RSS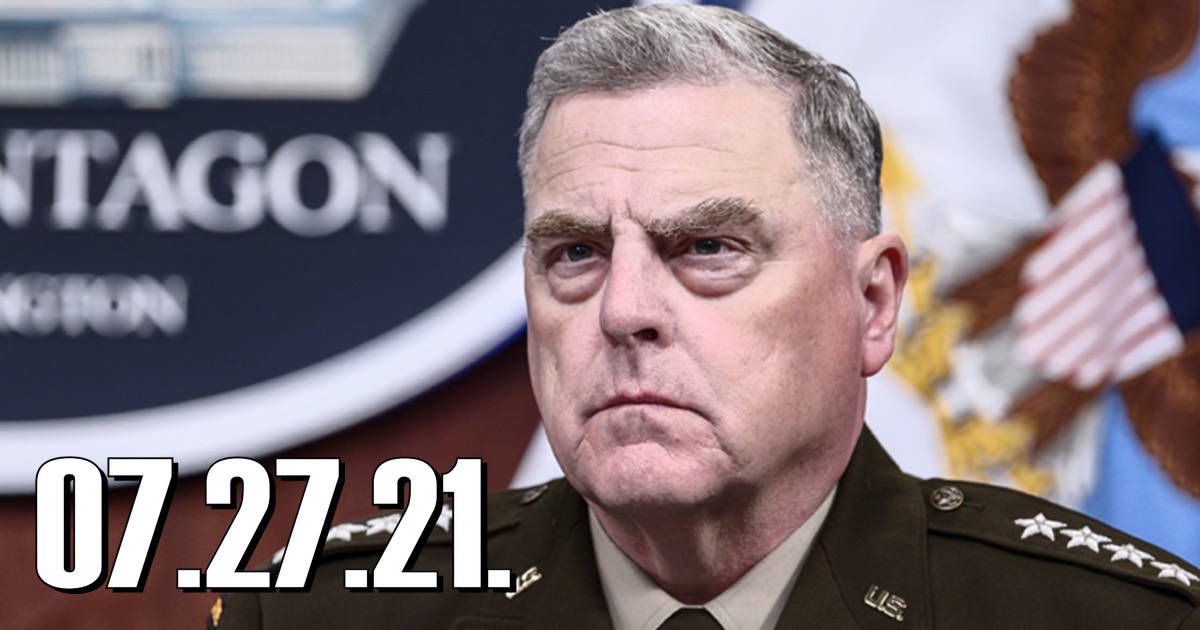 This week, Chairman of the Joint Chiefs of Staff Mark Milley is the center of attention as Senate Hearings examine the chaotic withdrawal of the U.S. from Afghanistan and Milley's calls to China during the Trump Administration. 
Fresh back from several weeks in Brazil, this week we lead off with an analysis of why Brazilian supporters of Jair Bolsanaro are donning American flags while calling for a military takeover. Elsewhere, political shifts are occurring in Germany, and recent FBI data is reporting an unusual spike in murders in 2020.
However, our main focus this week has to do with Chairman of the Joint Chiefs of Staff Mark Milley, who in the final days of Donald Trump's presidency made calls to China's military leaders to assure them the United States did not plan to attack them… and now some Republican leaders are calling for his resignation. We examine all of these stories, and several others in this week's episode of Middle Theory.
Coronavirus Charities: If you are able, please consider supporting the following charities that are offering relief for those affected by the coronavirus pandemic. Visit our Coronavirus Charities Page to learn more.
DOLLARS FOR DONUTS
A special thank you to those who donated to the podcast this week:
Betty June
Kevin Webb
Liber Editing
Connie Fletcher 
Sean O'Neal
Shelly Orlandini 
Jessica Riley
Jonathan Taylor
Victoria Pinderski
Sean Boyle
Charles Baldwin
John Lipartito
James Malone
Brain Davis
Stacia Schwartz
Mark Hankins II 
Doug Davis
If you like Middle Theory and want to help support the show, you can donate to the program here:
We also offer SUBSCRIPTION accounts for those who would like to make recurring monthly payments to Middle Theory. If you would prefer to SUBSCRIBE to the program, click here to visit our DONATES page, and scroll down below the primary DONATE button. 
SHOW NOTES
To send us feedback, you can email us here. Also, follow Middle Theory on Twitter too… this is highly recommended, and may even be vital for some of you. Finally, as mentioned earlier, some may be further compelled to donate to the program, which helps keep ads for survival gear, water filters, male enhancement supplements, and do-it-yourself earthworm farming kits off the program.