Podcast: Play in new window | Download
Subscribe to Middle Theory Apple Podcasts | Email | RSS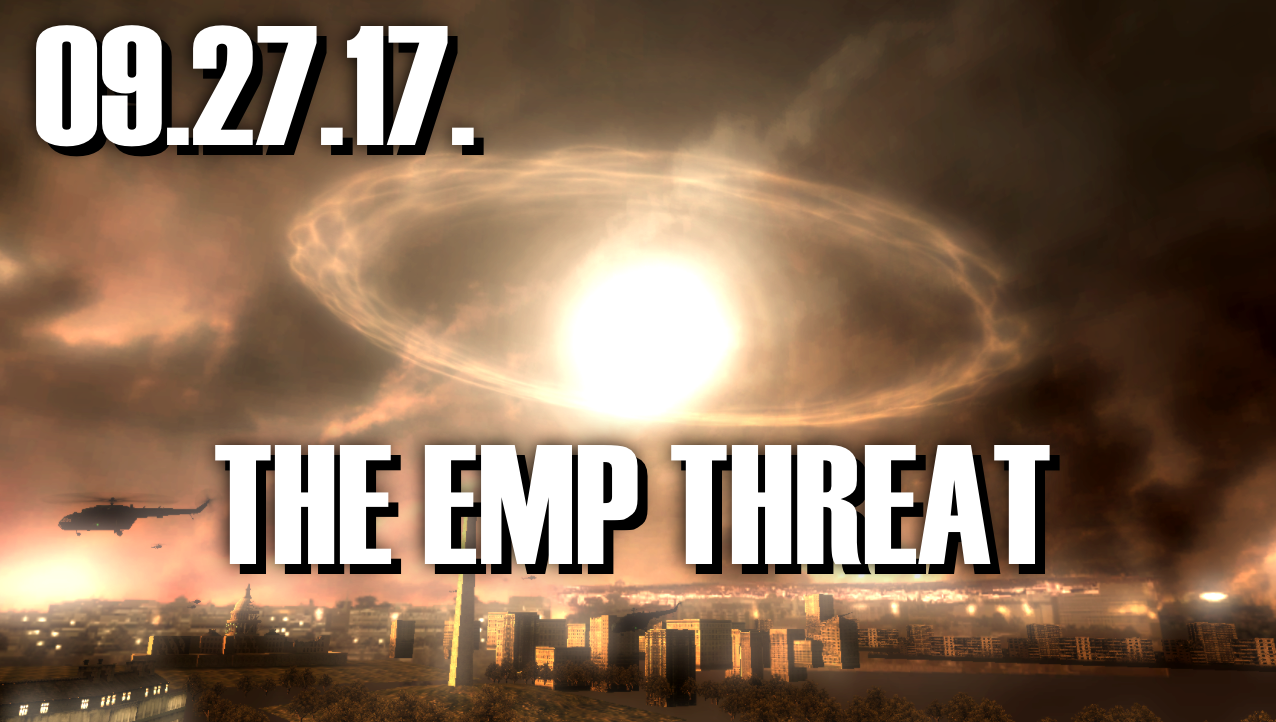 This week on Middle Theory, we look at electromagnetic pulse weapon (EMP) attacks, and whether nations like North Korea are a legitimate concern for such threats.
It seems that new regulations are coming down the pipe from the Transportation Security Administration, who are changing some of the key requisites for security screenings in relation to domestic travel. Micah tells us about his own recent experiences with the TSA, and we also look at some recent incidents that may raise concerns. We also look at how countries in Canada and Mexico are cashing in on the lack of regulations about water extraction from the ground… does this essentially constitute a sort of "filtration tax" in some countries?
Then we look at the frightening issues related to the potential for an electromagnetic pulse weapon (EMP) attack, and whether certain "rogue nations" like North Korea and Iran should be considered more threatening than they presently are. Could EMP attacks be the single greatest threat to America, and other nations, existent today? We say YES.
Special thanks goes out to those who sent along donations to the program this week: 
Tom Romme
Steven Walker
Emilio Villalpando
Steve Edwards
Mark Hankins II
Jennie Vongvith
John Jolly 
If you like Middle Theory and want to help support the show, you can donate to the program here:
We are now also offering SUBSCRIPTION accounts for those who would like to make recurring monthly payments to Middle Theory. If you would prefer to SUBSCRIBE to the program, click here to visit our DONATES page, and scroll down below the primary DONATE button. 
JOIN US: REACH OUT TO MIDDLE THEORY
To send us feedback, you can email us here. Also, follow Middle Theory on Twitter too… this is highly recommended, and may even be vital for some of you. Finally, as mentioned earlier, some may be further compelled to donate to the program, which helps keep ads for survival gear, water filters, male enhancement supplements, and do-it-yourself earthworm farming kits off the program. 

You can also sign up for our newsletter, and get daily news from Middle Theory sent right to your inbox:
[email-subscribers namefield="YES" desc="" group="Public"]
Finally, here are links to stories and other media featured on this week's program: