Podcast: Play in new window | Download
Subscribe to Middle Theory Apple Podcasts | Email | RSS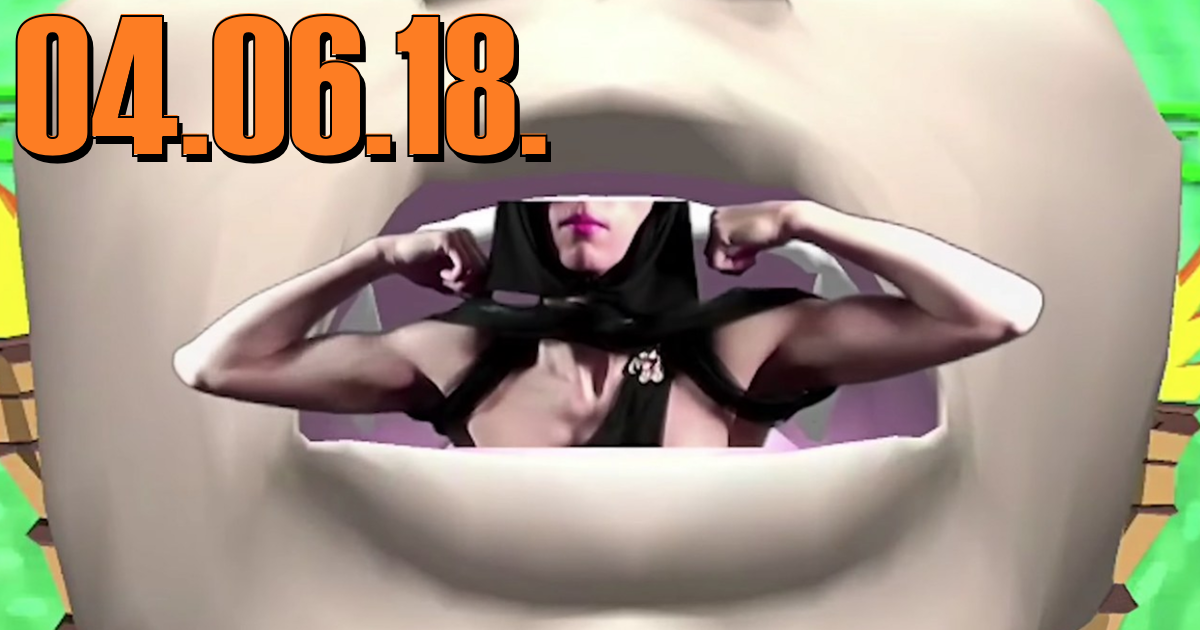 This week on Middle Theory, a shooting that occurred at YouTube headquarters in Mountain View, California, has raised questions about the stereotypes about mass shootings and the perpetrators involved.
As we kick things off, we recall fondly the government's Got Milk campaign that saved a dying dairy industry, and pumped billions of gallons of unhealthy products into the American population. In retrospect, while it remains one of the most memorable and influential ad campaigns of all time, questions can be raised about some of the health concerns associated with dairy products like cow's milk, which are still recommended for daily consumption despite health problems they may cause some individuals.
We then shift our attention over to Michelle Obama's recent speech in Boston, and some questions raised in the Q&A afterward which pertain to her political aspirations, as well as whether Hillary Clinton's loss in the 2016 election had been a societal problem in America where even many women "weren't comfortable" voting for a woman as president. Is it really the public's (and some women's) fault that Hillary lost… or could some of it have to do with… wait for it… the candidate?
Then turning our attention to the recent shooting atYouTube headquarters in Mountain View, California, we look at the circumstances surrounding a female shooter of middle-eastern descent, who self-identified as a female bodybuilder and animal rights advocate. An atypical profile among most perpetrators in American shooting incidents, it has raised questions about the stereotypes that exist about mass shootings and those involved; on Op-Ed piece in the UK warned that focusing on the gender and political views of the shooter is 'feeding right into the Republican agenda', while some commentators are warning that news agencies like CNN were providing "sexist" coverage of YouTube Shooting by preemptively asserting that the shooter's motives must have been something akin to a "love triangle" or another personal issue. Meanwhile, what do some of the leading magazines and publications on women's issues related to health and other subjects have to say about female mass shooters? 
Special thanks to those who supported Middle Theory this week:
Betty June (HHoH) 
Sean O'Neal 
Daniel Baumberger 
Rebecca Frey 
Jennie Vongvith
EMILIO
Rune Erickson
Robert Walshe
Mark Stephan
If you like Middle Theory and want to help support the show, you can donate to the program here:
We are now also offering SUBSCRIPTION accounts for those who would like to make recurring monthly payments to Middle Theory. If you would prefer to SUBSCRIBE to the program, click here to visit our DONATES page, and scroll down below the primary DONATE button. 
JOIN US: REACH OUT TO MIDDLE THEORY
To send us feedback, you can email us here. Also, follow Middle Theory on Twitter too… this is highly recommended, and may even be vital for some of you. Finally, as mentioned earlier, some may be further compelled to donate to the program, which helps keep ads for survival gear, water filters, male enhancement supplements, and do-it-yourself earthworm farming kits off the program. 

You can also sign up for our newsletter, and get news alerts, articles, and podcasts from Middle Theory sent right to your inbox:
[email-subscribers namefield="YES" desc="" group="Public"]
Finally, here are links to stories addressed on this week's program: