Podcast: Play in new window | Download
Subscribe to Middle Theory Apple Podcasts | Email | RSS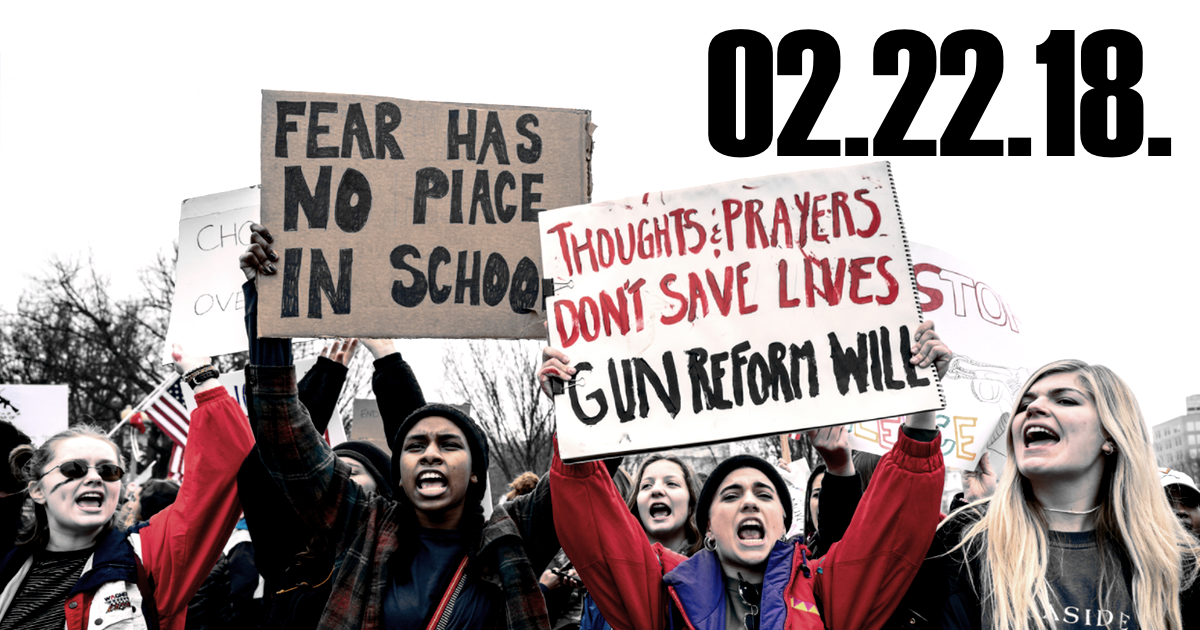 This week's episode of Middle Theory covers a lot of ground before getting into the continual aftermath of the Parkland, Florida school shooting last week. Everything from UFOs over Oregon airspace to Russian trolls are discussed, with the debate over certain details included, in addition to talk about how the Canadian government and how it felt it necessary to dispute the internet conspiracy theory that Justin Trudeau is the illegitimate child of Fidel Castro… in other words, they call BS. 
A discussion on language occurs when the confusing pronunciation of Sean Bean comes up, and eventually this introduced the Origin Story of one of the most famous colloquialisms of The Order, 'That's just the way the woods is. (TJTWTWI)' Fortunately, TJTWTWI proves to be a very relevant saying in today's world, as it has applied in many different ways in recent weeks, including the revelation that Justin Timberlake may, in fact, be a representative of a Saturnian death cult. Listeners of early Middle Theory episodes will remember when we too were accused of being part of a Saturnian death cult.
The MID this week focuses on the CNN Town Hall in Florida, which of course focused on the tragedy at Marjorie Stoneman Douglas High School. Particular attention is paid to Marco Rubio (RUBE), and the alleged crisis actors that some citizen journalists, and even some professional government employees, have pointed the finger at as being CIA plants. The evidence given includes the fact that David Hogg was in a video in California a year prior. Since, apparently, we time traveled back to the Middle Ages when nobody ever traveled further than ten miles from their home, this is seen as compelling evidence of a false flag attack.
The show is concluded with an examination of two passionate speeches centered around the school shooting but at diametrically opposite ends of the political spectrum: The first is student Emma Gonzalez, and her fiery We Call BS spectacle featured on CNN. Juxtaposing this is NRA spokeswoman Dana Loesch's finger-pointing Legacy Mass Media Loves School Shootings spectacle featured in many conservative outlets.
To wrap up the show, there's a discussion held on the valid points and disagreeable notions in both speeches. Does legacy mass media love the grieving white mothers that certain school shootings produce, as Loesch says? Is it true that teenagers aren't just vapid, trend-following consumers as Gonzalez says? Tune in and find out.
Image (top) by Laurie Shaull via Wikimedia Commons/Flickr.
Special thanks to those who supported Middle Theory this week:
Steven Walker (Minister of Metals)
Jon Haskins (Minister of Maple Syrup)
Jennie Vongvith
Rune Erikson 
Jennifer Malatesta
John Jolly
Stacy Bearden
Ali Buchan
If you would like Middle Theory and want to help support the show, you can donate to the program here:
We are now also offering SUBSCRIPTION accounts for those who would like to make recurring monthly payments to Middle Theory. If you would prefer to SUBSCRIBE to the program, click here to visit our DONATES page, and scroll down below the primary DONATE button. 
JOIN US: REACH OUT TO MIDDLE THEORY
To send us feedback, you can email us here. Also, follow Middle Theory on Twitter too… this is highly recommended, and may even be vital for some of you. Finally, as mentioned earlier, some may be further compelled to donate to the program, which helps keep ads for survival gear, water filters, male enhancement supplements, and do-it-yourself earthworm farming kits off the program. 

You can also sign up for our newsletter, and get news alerts, articles, and podcasts from Middle Theory sent right to your inbox:
[email-subscribers namefield="YES" desc="" group="Public"]
Finally, here are links to stories addressed on this week's program: